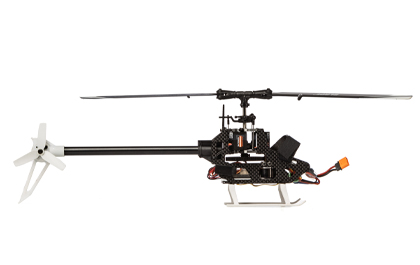 Optimized Design
The hybrid main frame takes rigidity to another level for a rock-solid flight experience. The ABS plastic main rotor blades feature an improved aerodynamic design with increases in efficiency and power. An oversized tail boom eliminates the need for boom supports and is crowned by an ABS plastic tail case improving vibration damping and performance.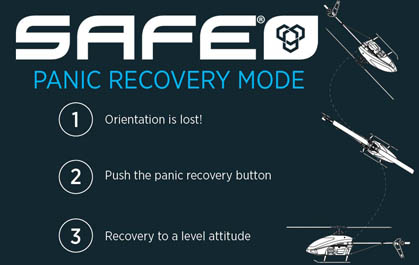 SAFE®

 

Technology
The Blade 150 S Smart helicopter features exclusive SAFE® (Sensor Assisted Flight Envelope®) technology, a revolutionary electronic flight envelope protection system that makes it easy for anyone to fly helicopters with confidence by providing flight mode versatility and Panic Recovery mode that automatically returns the heli to a level attitude.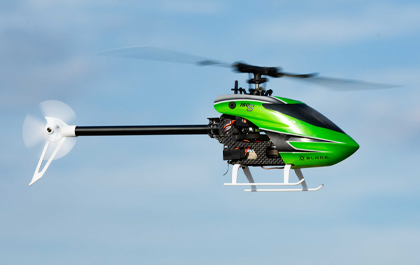 Progressive Flight Modes
Pilots get three flight modes with SAFE® technology. Stability Mode provides an envelope with a self-leveling bank angle limit. Intermediate mode removes the bank limit but keeps the head speed low, providing an easy transition from Stability Mode. Finally, Agility Mode unlocks the full potential of the 150 S Smart for 3D aerobatics such as stationary flips and tic tocs.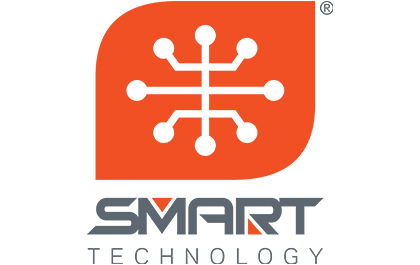 Spektrum™

 

Avian™

 

Smart 15 Amp ESC included
The Spektrum™ Avian™ Smart 15 amp ESC transmits Smart Battery and ESC data straight to your Spektrum transmitter. An Avian electronic speed control provides a one-wire solution for obtaining telemetry data such as motor output, voltage, temperature, and RPM. The Avian ESC 32-bit M4 processor produces higher resolution signal input and more accurate motor output for a locked-in and active throttle response.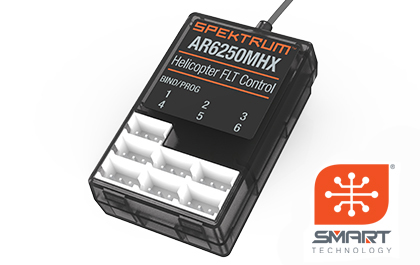 Spektrum AR6250MHX Flybarless Controller and Receiver
The Blade 150 S Smart features the ground-breaking Spektrum AR6250MHX flybarless system. This flybarless controller features advanced adaptive flight control algorithms, forward programming, 6-axis M.E.M.S. inertial sensor, low-latency high-speed operation, and a vibration rejecting aluminum lower case.